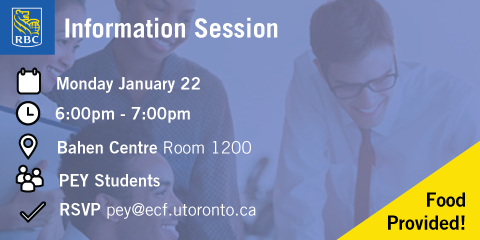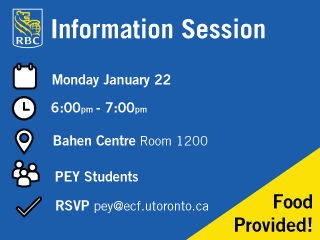 RBC Info Session
RBC will have 5 representatives come on campus you can meet personally. RSVP today!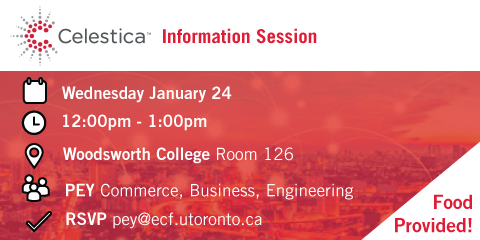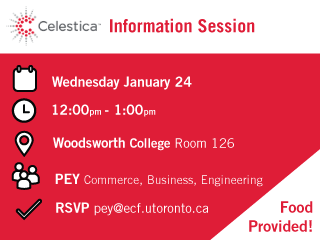 Celestica on campus!
Celestica is ready to hire PEY students! Meet with them in person to learn more about their long list of opportunities.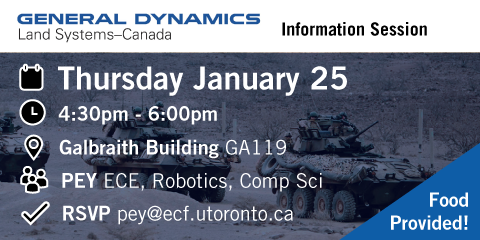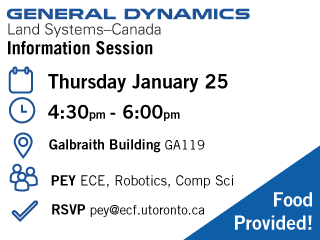 GDLS at U of T
Learn how you can work for the industry leader in providing land and amphibious combat vehicle solutions.