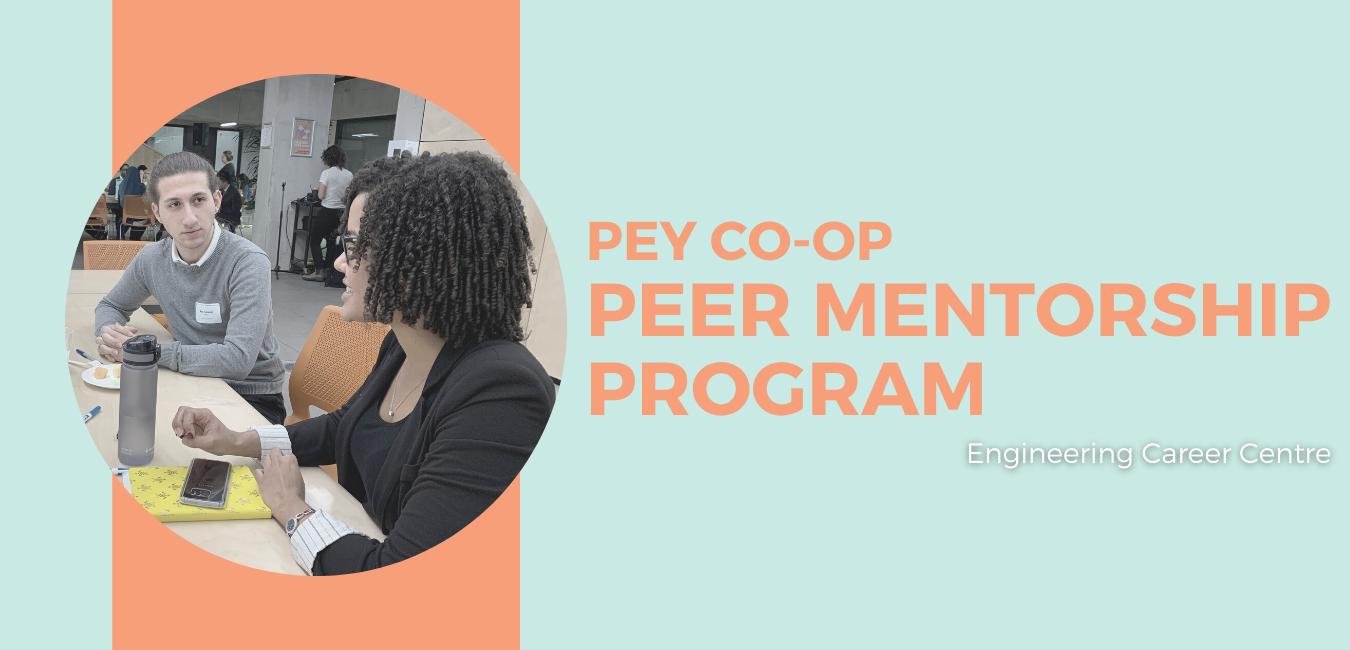 The PEY Co-op Peer Mentorship Program (PEY Co-op: PMP) offers students' access to an exclusive community with the Engineering Career Centre, Student Development staff. This year, the PEY Co-op: PMP will be offered online! The program is open to 2nd year students who are interested in PEY Co-op, and upper year students who are returning from their PEY Co-op the following school year.
Check out the video below to learn more about PEY Co-op PMP
How does it work?
Groups of second year students are intentionally matched with two upper year undergraduate students to learn more about their mentors' experiences, and ensure they are aware of and have access to all the opportunities and resources that PEY Co-op has to offer. Some virtual opportunities include exclusive industry events, mentorship activities and discussions with their peers and other industry professionals. This program is CCR eligible.
How do I register?
If you are interested in signing up as a mentor or mentee, please email sd.ecc@utoronto.ca for more information.
Registration Deadlines:
Mentor: Sunday, September 20th 11:59pm
Mentee: Sunday, September 27th 11:59pm