Chioma Ekpo, M.A.
Assistant Director
For more than 10 years, Chioma Ekpo has dedicated her career toward preparing engineering students to become successful professionals at every stage of their journey. She also works closely with industry partners to develop customized hiring opportunities.
416-978-8601 |  chioma@ecf.utoronto.ca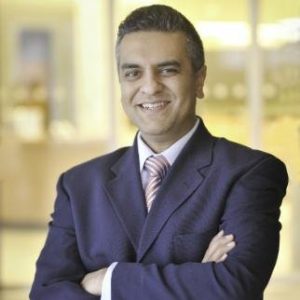 Roger Francis
Director
Roger has an extensive background in partnership building and market development. With over 20 years of experience in for-profit and not-for-profit environments, Roger has been a part of the full cycle of launching, developing and growing teams. He spent eight years as a strategic recruitment consultant for U.S. technology companies in the electrical engineering sector. Roger's contributions include initiatives in local and international markets in experiential learning, internships and co-operative education. He has an undergraduate degree from the University of Toronto and a graduate degree in Leadership from the School of Business and Economics at the University of Guelph.
416-978-3132 |  roger.francis@ecf.utoronto.ca
Brenda McCabe
Academic Director
Dr. Brenda McCabe is a professor in the Department of Civil & Mineral Engineering at University of Toronto. She served in various leadership roles in the Faculty of Applied Science & Engineering, including Associate Chair Undergraduate, Vice-Dean Graduate, Chair of Civil Engineering, and Acting Dean. Her role with the Engineering Career Centre is to link its initiatives with U of T Engineering's academic programs, create new opportunities for student engagement, and provide oversight for the PEY Co-op evaluation process.
brenda.mccabe@utoronto.ca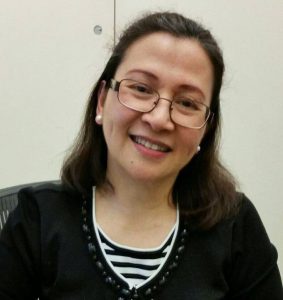 Marlyn de los Reyes
PEY Co-op Program Coordinator
Marlyn joined the Engineering Career Centre in 2006. With a degree in Commerce, she brings an extensive background in office administration and finance. Marlyn manages a portfolio of industry partners, maintaining relationships that lead to opportunities for our students. She then connects those jobs with engineering students.
416-946-8816 |  marlyn@ecf.utoronto.ca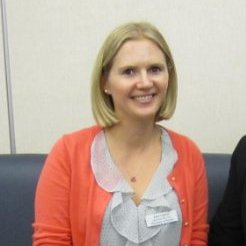 Kate Epp
PEY Co-op Program Coordinator
Kate coordinates the Professional Experience Year Co-op (PEY Co-op) Program, advising students and employers throughout the process.
416-978-0431 |  kate.epp@ecf.utoronto.ca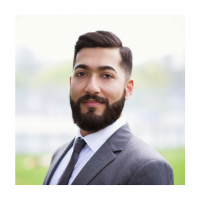 Shah Sotodeh
PEY Co-op Program Coordinator
A new member of the ECC team, Shah holds degrees in Space Engineering and Space Science, as well as a Career Educator Certificate. He brings a wealth of experience in employer engagement, event management, and student advising/mentoring.
416-978-0432 | shah.sotodeh@ecf.utoronto.ca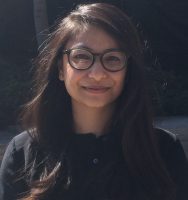 Nabeela Rahman
PEY Co-op Program Coordinator (External)
Nabeela joined the ECC as an Internship Coordinator, bringing with her 10 years of experience in building partnerships in education, and promoting social justice learning to primary and secondary school students and educators. At the ECC, Nabeela looks forward to creating new partnerships with employers to provide rich and varied PEY Co-op work-term offerings to U of T Engineering students.
416-978-3987 | nabeela.rahman@ecf.utoronto.ca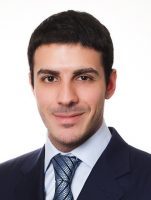 Imad Nasr
PEY Co-op Program Coordinator (External)
Imad has a background in mechanical engineering and is an MBA graduate with over nine years of work experience. He recently joined the ECC and leverages his industry experience to further develop relationships with employers. He aspires to improve the quality and diversity of  PEY Co-op positions offered to U of T Engineering students.
416-978-3987 | imad.nasr@ecf.utoronto.ca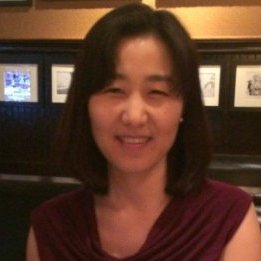 Sooin Park, M.Ed.
Career Counsellor
Sooin joined the ECC in 2009. With a Master of Education degree in Adult Education, she brings extensive facilitating and counselling experience in community and educational settings. She provides individual career counselling and group workshops to all engineering students including PEY Co-op and ESIP students.
416-946-7199 | sooin@ecf.utoronto.ca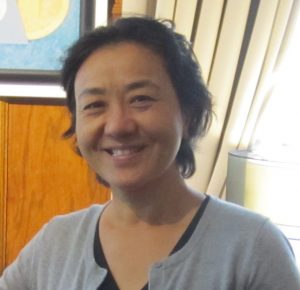 Holly Wang, M.A.
Career Counsellor
Holly joined the ECC in 2007 after working at Seneca College for five years. She brings more than a decade of experience in career counselling and education to her role. She provides support to students through one-on-one counselling and small- and large-group workshops. Holly holds a master's degree in Adult Education from the Ontario Institute for Studies in Education at U of T.
416-978-8604 | holly@ecf.utoronto.ca
Megan Tate
Program Administrator
Megan is available to respond to inquiries regarding all aspects of ECC's programs. She coordinates the Engineering Summer Internship Program (ESIP), new graduate recruitment and the registration and report-reviewing process for PEY Co-op and ESIP students.
416-978-6649 | megan.tate@ecf.utoronto.ca