The Engineering Career Centre's PEY Co-op Awards celebrate our industry partners and students who help make PEY Co-op a successful and rewarding program. PEY Co-op provides our students with full time job experience that can only be gained from this immersive industry program. 
Thank you to everyone who submitted entries to acknowledge the dedicated people who went above and beyond during the 12-to-16-month 2020-2021 work terms.   
We are thrilled to share this year's award recipients in the following categories:   
PEY Co-op Student of the Year  

 

PEY Co-op Mentor of the Year

PEY Co-op Employer of the Year

 

PEY Co-op Ambassador of the Year 
We also wish to acknowledge all of our outstanding nominees for their significant contributions to our community. In addition, we thank each of the nominators for taking the time to acknowledge and recognize this important work. 
PEY Co-op Student of the Year
The PEY Co-op Student of the Year Award recognizes a PEY Co-op student that demonstrated excellence in the workplace as an outstanding member of the employer's team. Employers nominate students for this award.
Christopher Alexiev
PEY Co-op Employer: Max Planck Institute of Microstructure Physics
Christopher Alexiev is a graduating Engineering Science student in the Physics option, with a minor in artificial intelligence engineering. After third year, he completed a PEY Co-op placement at the Max Planck Institute of Microstructure Physics in Halle, Germany, where he was able to pursue and merge his interests in physics and computing. There, he designed a novel photonic chip that uses laser light to perform faster matrix multiplication computations for artificial intelligence acceleration. He is now looking forward to grad school in electrical engineering where he hopes to work on technologies that can help improve people's lives.
PEY Co-op Employer of the Year
The PEY Co-op Employer of the Year Award recognizes an exceptional employer that hired from the PEY Co-op Program during the 2020-2021 work term. The recipient of this award provided a unique work experience and fostered a positive and supportive environment to a PEY Co-op student or students through enriching professional development opportunities. Because of the employer, the student or students came away from their PEY Co-op experience with enhanced knowledge, honed interests and a head start on developing as a professional.

Aercoustics Engineering Limited is one of North America's leading acoustics, noise & vibration engineering consultants. Aercoustics was founded in 1974 by UofT professors, and today, many of our principals are UofT alumni, and our leadership team consists of engineers who started as PEY interns more than a decade ago.
Our expertise of architectural acoustics, environmental noise, room acoustics, and noise and vibration control design equips our team to solve all our clients' noise and vibration concerns collectively. Our unique abilities have enabled us to deliver innovative design solutions which are also set to be functional.
PEY Co-op Mentor of the Year
The PEY Co-op Mentor of the Year Award recognizes an exemplary individual and their commitment to excellence in mentoring. Through a range of professional development opportunities, this individual guided and supported a PEY Co-op student or students to enhance their skills and knowledge during the 2020-2021 work term.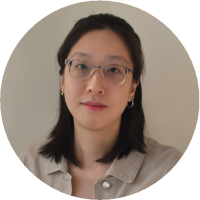 Sabrina Leung
PEY Co-op Employer: Husky Technologies
Sabrina studied Mechanical Engineering at the University of Toronto and after third year completed a 15-month PEY term at Husky Technologies.  She returned to Husky after graduation as a Process Specialist and has held this role for over 6 years.  As a part of the Innovation and Sustainability group, she has worked with multiple cross-functional teams on various initiatives.  Her work entails research activities focused on plastics processing, but also involves understanding the impact of equipment design and manufacturing.  She enjoys both theoretical and hands-on work, with responsibilities including data analysis and operating injection molding machines.  Additionally, she participates in outreach activities on behalf of Husky to encourage young people to take an interest in STEM, including Take Your Kids to Work Day and career fairs.
PEY Co-op Ambassador of the Year
The PEY Co-op Ambassador Award recognizes an exemplary alumnus of PEY Co-op, and their commitment to being a champion of the program during the 2020-2021 work term.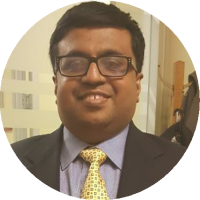 Pradeep Mahalingam
PEY Co-op Employer: Ministry of Education
My name is Pradeep Mahalingam and I am a PEY graduate of the Material and Metallurgy Science Engineering program from the University of Toronto. The skills and experiences I had from being part of the University has guided me well in my career today from working many years in one of the largest global consulting companies to then joining the public service to give back to society. I have 24+ years of expertise in the strategizing, planning, delivery and monitoring of customer-focused digital business transformative solutions for Ontario Public Sector and large multi-site corporations in diverse industries . This has included applying best practices in Project Management and Change Management to deliver high-complexity mission and business critical projects.
But giving back to the community is one of my personal goals and in this regard, looking for and providing opportunities in recruiting the most dedicated, enthusiastic, hardworking COOP / PEY students has been most rewarding aspect of my career over the many years.
PEY Co-op Student of the Year Nominees
Alireza Nownahal - Kijiji Canada
Naz Gozegir - Walmart
Danielle Swanson - Ontario Power Generation
Mahma Azhar - Mattamy Homes
Allegra Chen - Elastic Path
Smriti Mehrotra - Ceridian
Kimberly Shek - 407 ETR
Alec Xu - Max Planck Institute of Microstructure Physics
Shiyi  Zhang - Qualcomm Canada
Yuhan  Zhu - Zebra Technologies
Edrianne-Alexa Tumaneng - Environment and Climate Change Canada
Siwei (Louis) He - Intel
Haolin (Andy) Wang - Intel
Marko Pejic - Enbridge
Cindy Li - Hatch Ltd.
Mahedah Amjad - Ontario Power Generation
Dhruv Patel - IBM Canada
Calista Biondic - National Research Council Canada
Emily Pelosi - ZS Associates
Chloe Macdonald - Scotiabank
Sohiel Hassan - Zebra
Dashmeet Kaur - Ontario Power Generation
Stacey Thomas - Intact Insurance
Vishwa Gandhi - AMD
Michael Ruan - AMD
PEY Co-op Mentor of the Year Nominees
Kevin Wang - Alstom Transport
Owen Mitchell - Baylis Medical Company
Michael Montean - Kijiji
Cedric Tai - Opus One Solutions
Scott Massey - Zebra Technologies
Katelyn Drost - Manulife
Andrew Simpson - Husky Technologies
Stewart Gaede - London Health Sciences Centre
Jonathan Rodriguez - Walmart Canada
Chu Pang Alex Ng - Zebra Technologies
Jason Luu - Intel Corporation
Dylan Wake - Ontario Power Generation
Vlad Mandrychenko - Garner Distributed Workflow Inc.
Chris Jones - IBM Canada
Nicholas Mazzitelli - IBM Canada
Drew Lloyd - National Bank of Canada
Karin Wilson - 407 ETR
PEY Co-op Employer of the Year Nominees
IBM
Grounded Engineering
407 ETR