What is Professional Experience Year Co-op (PEY Co-op)?
PEY Co-op is a work-integrated learning program that helps you gain 12 to 20 months of paid work experience before you graduate.
Hosted by the Engineering Career Centre, PEY Co-op prepares you for the world of work from first year all the way to your final year of studies. The program will guide you through a process of personal and career development to prepare yourself for work opportunities that align with your personal career goals. You will engage in a 12-16 month work-term after third year, and have the option to complete an additional 4-month summer co-op following second year, allowing you to gain up to 20 months of paid work experience.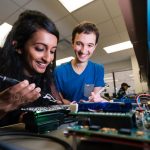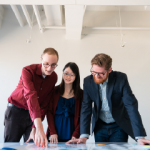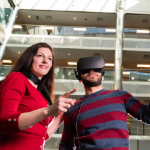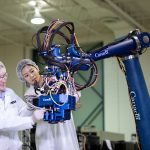 Access the Virtual Handbook
Submit the form below to access the free Introduction to PEY Co-op, get an inside look at the program, and begin your career exploration. After completing the required Baseline Self-Reflection outlined in the Introduction to PEY Co-op, you will then be eligible to progress to the second stage of the program.
Registration
First year students who did not register at the time of admission to U of T can register at any point during the academic year. However, we encourage you to register earlier in the year so you can begin your career exploration at this point in your degree and have ample time to complete the Baseline Self-Reflection. There are no fees associated with the first year of PEY Co-op. 
Second year student who did not register in first year must register by January 2022. You will need to complete the Baseline Self-Reflection upon registration in order to access the preparatory program and progress through the program on time. *Please note that fees will be applied once participation in the preparatory program begins.