The information on this page pertains to the previous format of the PEY Co-op program, and only applies to students who were in their third year of study during the 2021-2022 academic year
Registration Dates for 2022-2023 
September 10-21, 2021
January 5-19, 2022
Students work between May 2022 – August 2023
For the complete timeline please click HERE
U of T's Professional Experience Year Co-op Program (PEY Co-op) is a work-integrated learning program that helps undergraduate students gain 12 to 16 months of paid work experience before they graduate. This optional program enables undergraduates who have completed their third year of study to build meaningful work experience, strengthen their professional networks and enhance their interpersonal and technical competencies. During this period, which lasts 12 to 16 consecutive months, PEY Co-op students are working full time with a competitive salary.
New Co-op Programming Model
In September 2020, the Engineering Career Centre launched a new PEY Co-op programming model that provides Engineering students access to workplace preparatory programming during Years 1 and 2. The new programming is designed to provide students with the perfect balance of engaging professional development and immersive industry exposure that will get them ready for the longer 12-16 month PEY Co-op work term. In the Fall of 2021, first year Engineering students will go through career exploration programming and Engineering students in Year 2 are required to complete preparatory modules to be eligible for a summer co-op work term between May and August 2022.  This summer work term is the first of two work-integrated learning opportunities offered within the new Professional Experience Year (PEY) Co-op Program model. Recruitment for the summer co-op work term starts in Winter 2022.
2022-2023 PEY Co-op Work Term Year
As a result of the new PEY Co-op programming, the 2022-2023 work term year will be a transition year between the current outgoing model and the new program model. To facilitate this transition, the following students are eligible to register in September 2021 and January 2022 for the 12-16 month PEY Co-op recruitment cycle.
With the launch of the new PEY Co-op model, Arts and Science students at the St. George and UTSC campuses will no longer be eligible to participate in recruitment starting September 2022.
---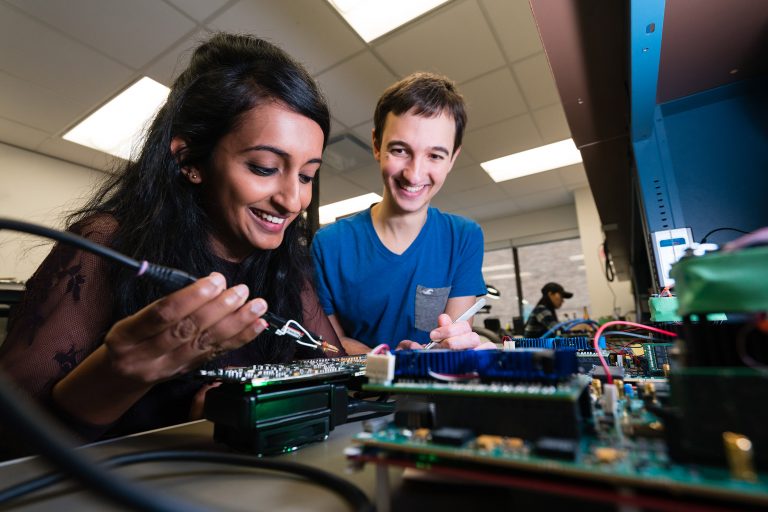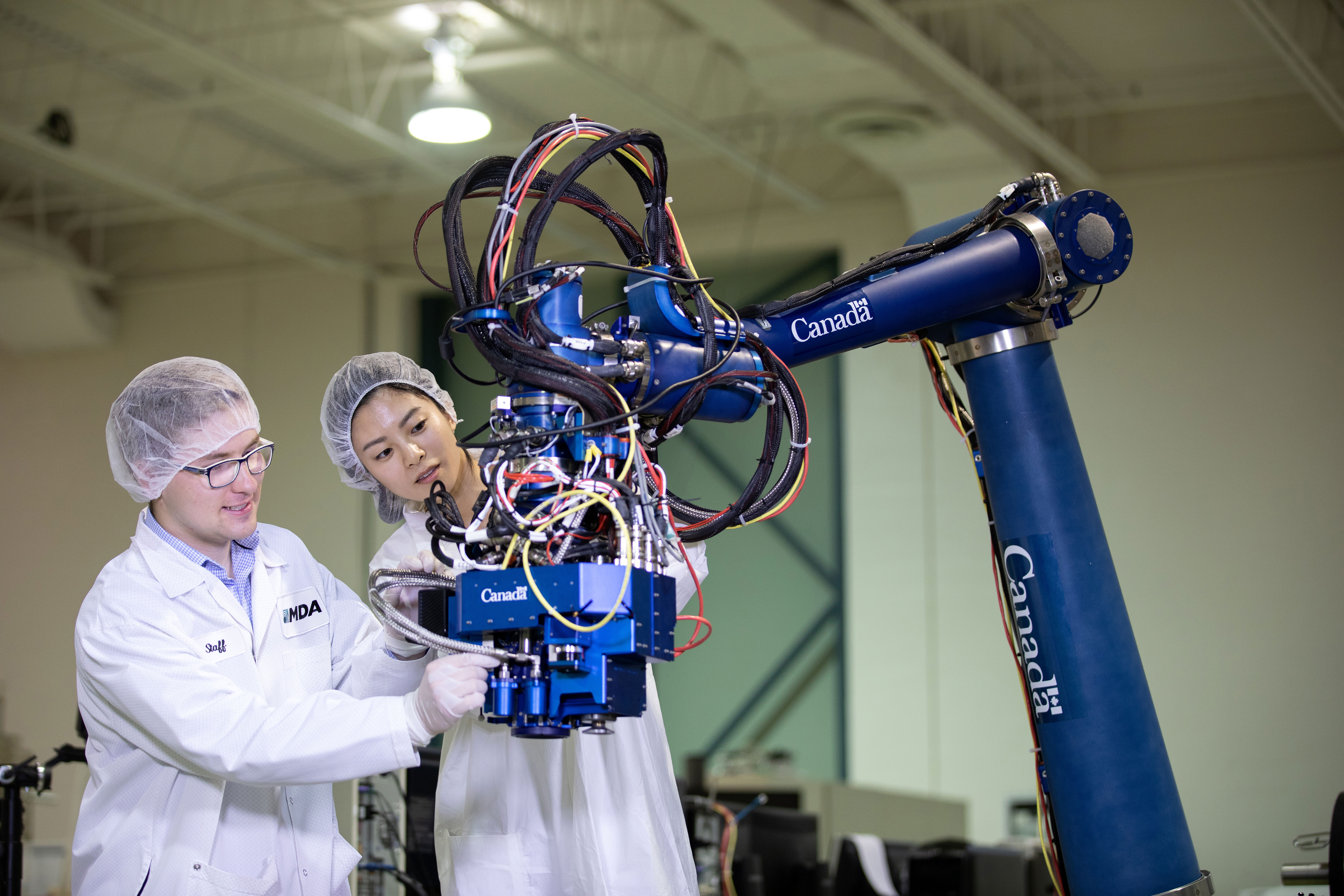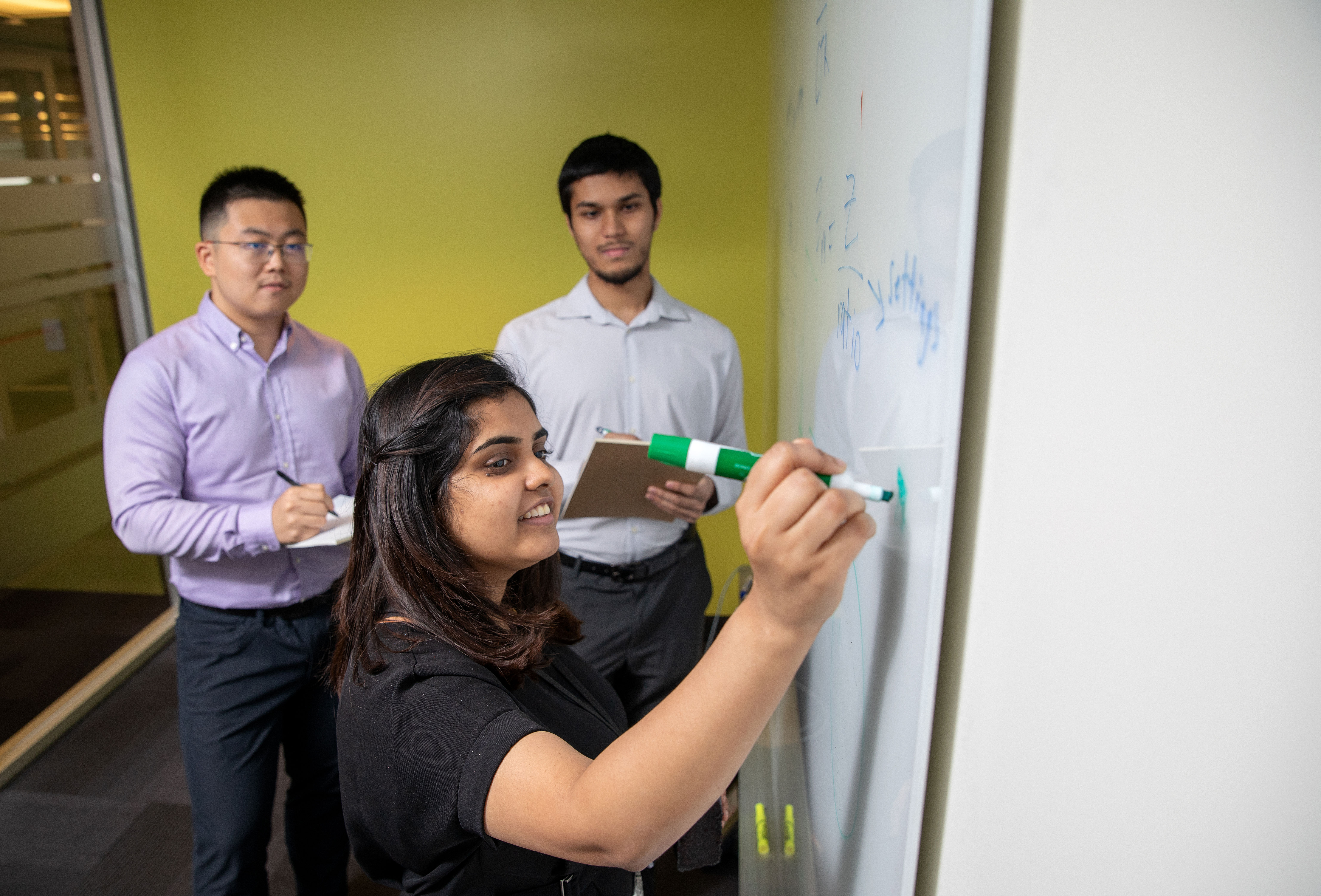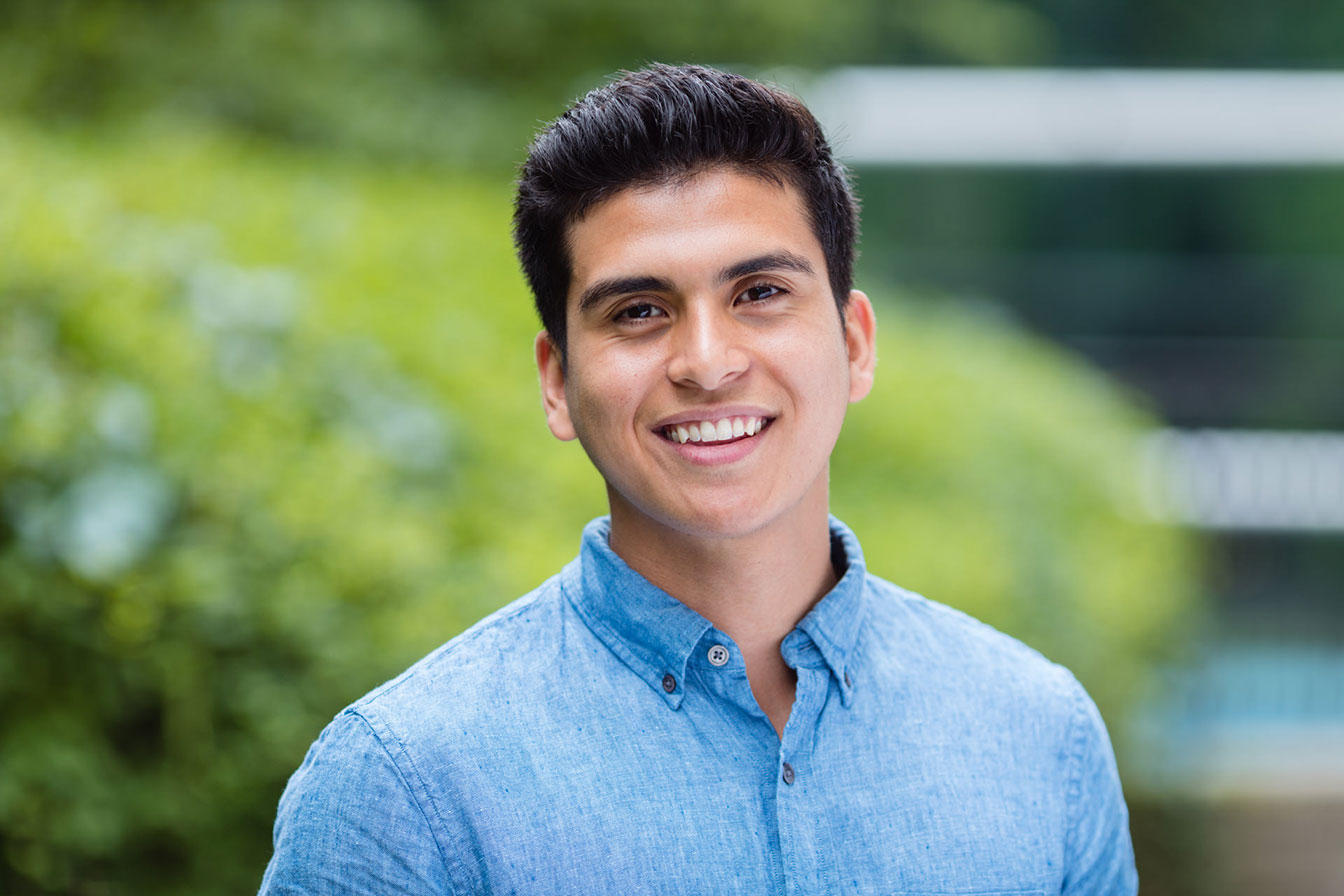 Arman Ghassemi, BlueCat Networks
PEY Co-op Student 2016-2017, Computer Science + PEY
"My PEY experience at BlueCat has gave me the confidence and preparation I need for a role as a software engineer upon graduation. I've had the opportunity to work with two development teams at BlueCat which not only have I gained a new set of technical and soft skills, but also made long term connections in the tech industry. Such an invaluable experience has brought me back for another 4 month coop term.​"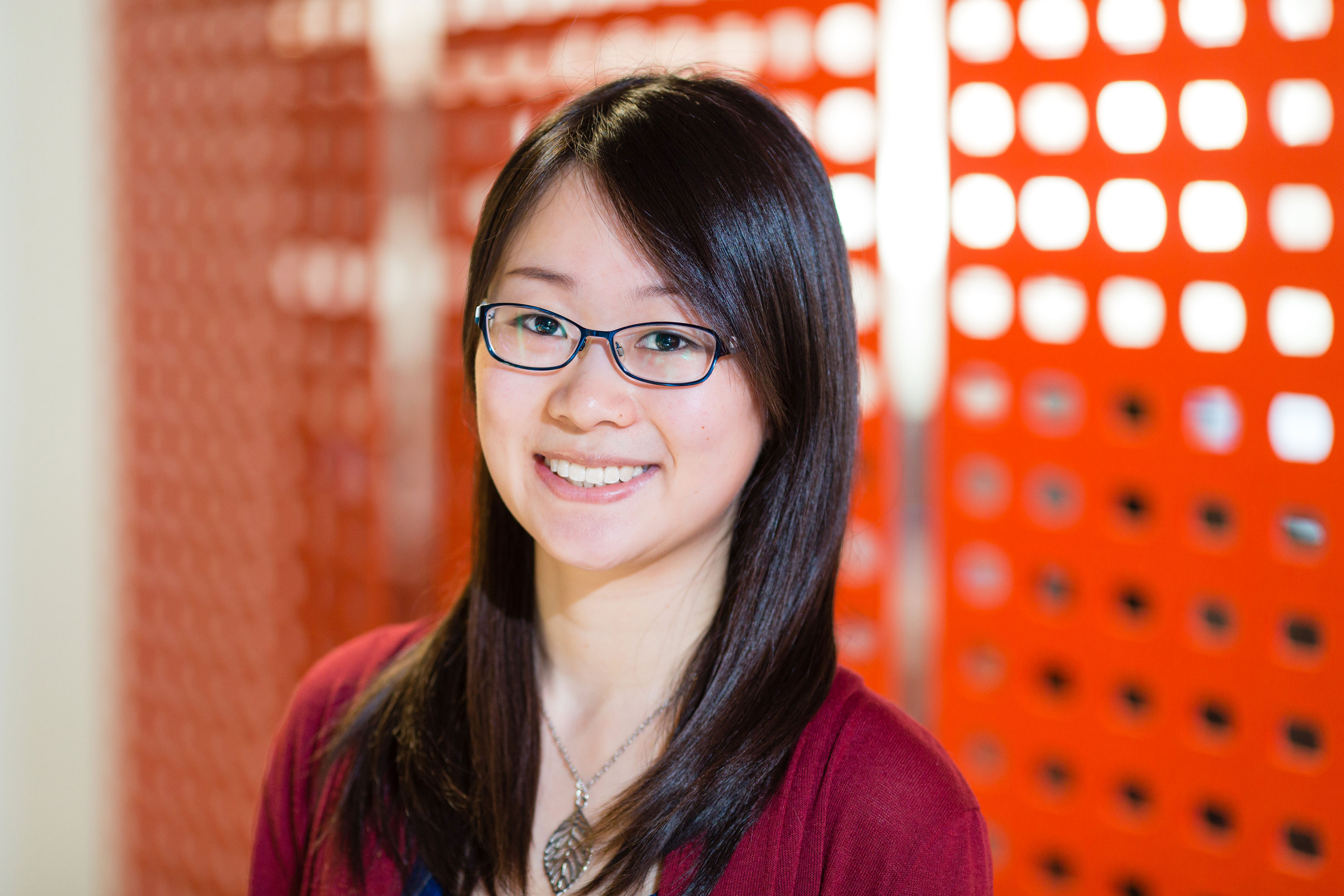 Clara Siu, IBI Group
PEY Co-op Student 2016-2017, Electrical Engineering + PEY
"This PEY placement has been a great opportunity for my professional development and personal growth. In school, I learn about very interesting concepts in communication systems, such as how different technologies work in sending, transmitting, and receiving information. At the internship, I get to appreciate how these concepts are applied in real-life applications, which have direct impact on improving the cities that we live in! A highlight for me is having the opportunity to learn more about the projects that I work on during meetings, as well as the opportunity to learn the supplementary concepts, standards, and practices through talking to my colleagues and managers. There are many components to every project, and it is very interesting to see how these components, including my work, all come together over time to form a whole. This internship has been highly rewarding, and has even sparked my interest in project management, which is something that I have never considered before my PEY placement."
Husham Hassan, EventMobi
PEY Co-Op Student 2016-2017, Computer Science + PEY 
"My PEY Co-Op  with EventMobi has been an incredible experience. By building and helping to scale the EventMobi platform, as well as taking part in company wide coding challenges, hackathons, and workshops, I've developed a strong foundation as a Software Developer. The company wide retreats and team outings have also helped me build great friendships along the way. I would highly recommend the program to anyone looking to grow both professionally and as a person!"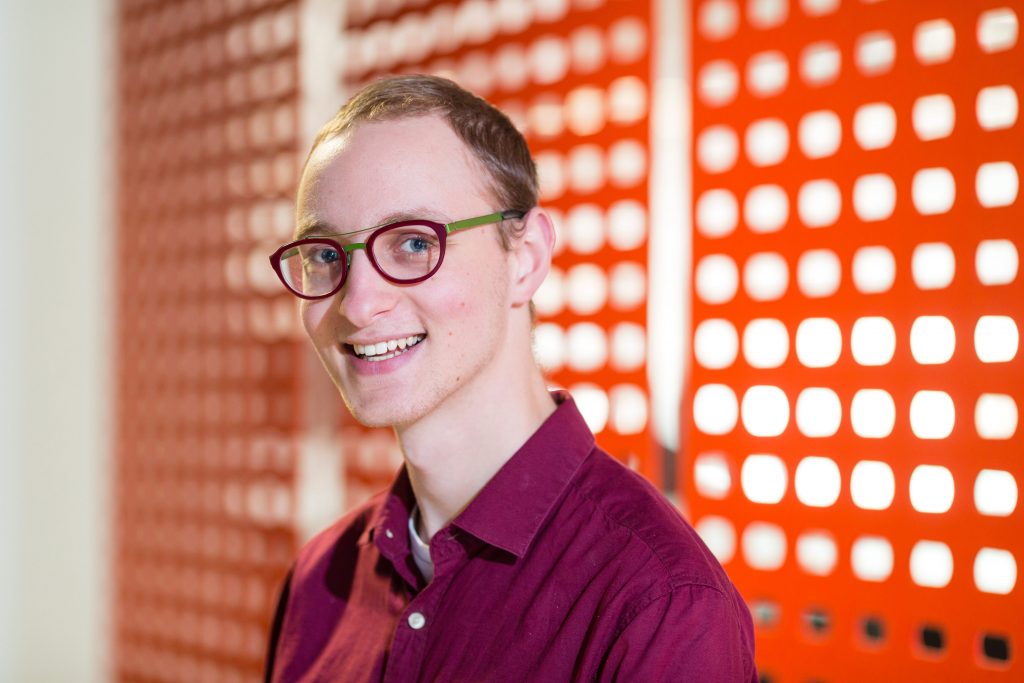 Ben Waitzer, IBI Group
PEY Co-op Student 2016-2017, Engineering Science – Infrastructure
"Working at IBI Group was an invaluable experience. I felt welcomed and valued as a peer amidst a team of brilliant people who were exceedingly generous with their knowledge and mentorship. I got to do meaningful work on a wide variety of different transportation planning projects and learn about the many different opportunities available in my field.  Most importantly, it showed me how the technical skills that are emphasized in class fit into the complicated endeavor of city-building, which is truly inspiring!"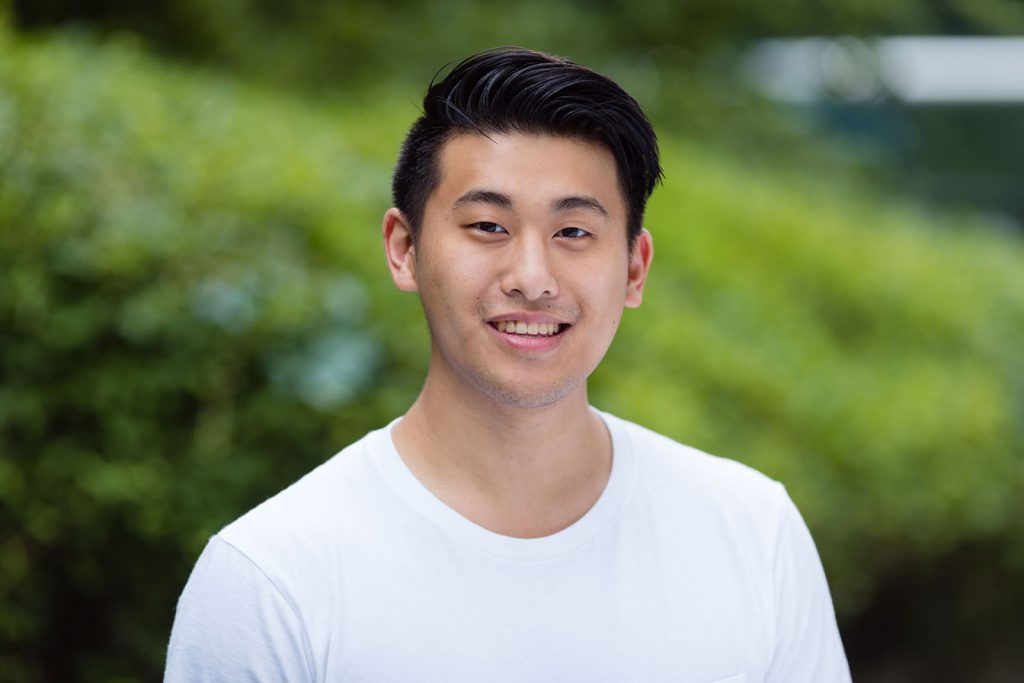 Conrad Chan, BlueCat Networks
PEY Co-op Student 2016-2017, Computer Science + PEY
"My PEY experience so far has been great, I get to work with driven, talented individuals whom I can learn from and help further my career goals. Having a team-lead that is a U of T alumni who has undergone many similar experiences has really helped me transition into my role. Working at BlueCat has been a fantastic learning experience."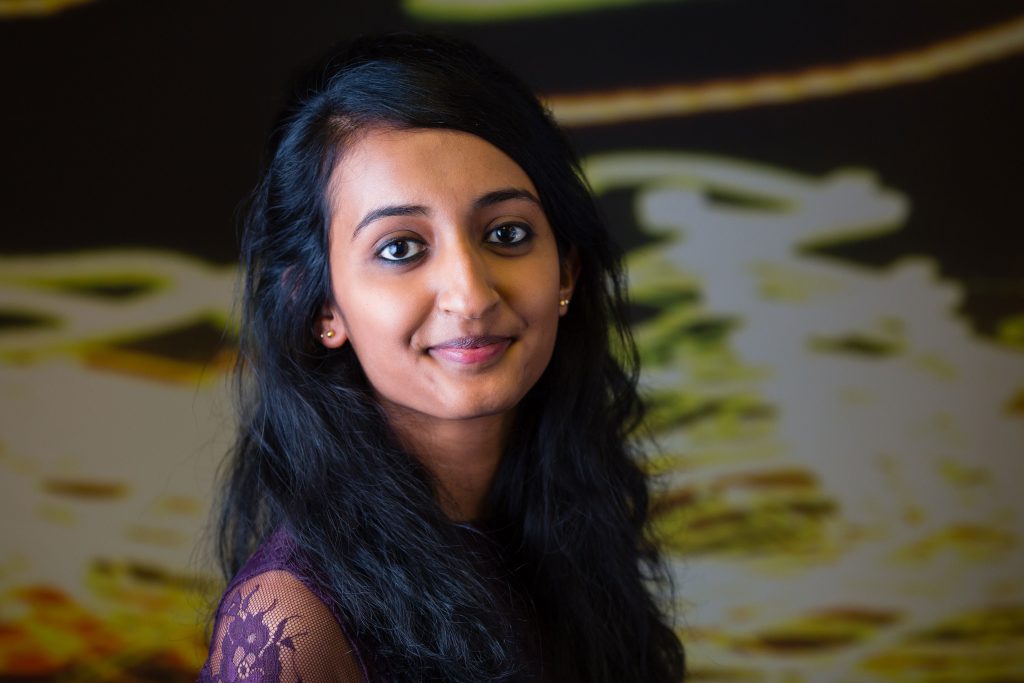 Vibha Kumar, Intel
PEY Co-op Student 2016-2017, Electrical & Computer Engineering + PEY 
"My PEY was a valuable learning experience and a good introduction to working in industry. It was a great way to get relevant work experience during my undergrad and it helped me develop skills that I am confident I will use throughout my career."
It's more than a foot in the door

You'll work full time for an employer of your choosing for 12 to 16 consecutive months after third year. You'll apply your education to industry challenges while making meaningful professional contributions. Through PEY Co-op, you can focus on career development without needing to switch between work and school each semester. 

It's Paid

PEY Co-op students earn an average of approximately $50,000 annually, with top salaries reaching $90,000 in 12 months. You'll also position yourself perfectly to negotiate a post-graduation starting salary that is 15% higher than those without the same quality of experience. 

It's optional

Nearly 70 per cent of third-year engineering students choose the PEY Co-op Program each year.  

It fits seamlessly into your journey

PEY Co-op has proven to be an invaluable part of the student success journey. After working for 12 to 16 months, you'll return to school with a new perspective on your career path. You will bring an enhanced perspective back to the classroom and explore your interests having had a robust marketplace experience. The 12-16 month work term allows the employer to involve the student in higher level work which often translates into higher salaries and enhanced work opportunities post-graduation. 
Top employers come to you

PEY Co-op companies represent every sector and include major global brands such as Apple, Tesla, Proctor & Gamble and IBM. Some employers only hire PEY Co-op students because it's their best return on investment. PEY Co-op is also an excellent way for employers to preview and recruit future talent: many students return to school with a confirmed or tentative job offer. 

Choose from opportunities around the world

In 2020-21, 1692 PEY Co-op students had access to 493 employers and 2000 jobs. PEY Co-op employers range from local startups to large international companies across every sector. You will apply and interview for the positions you're most interested in, and accept the job offer that best aligns with your goals.  

Graduate a step closer to being a professional engineer

You can apply 12 months of PEY Co-op experience toward acquiring your  P.Eng. designation from Professional Engineers Ontario.  

Gain professional confidence before starting your job

We will work with you to ensure your resume and interview prep showcase your strengths before you begin applying for PEY Co-op positions. Career counselling and professional skills development are all important parts of the process. Workshops and guidance on everything from networking to negotiating salary will serve you as you apply for PEY Co-op positions and well beyond graduation.