Engineering Summer Internship Program (ESIP)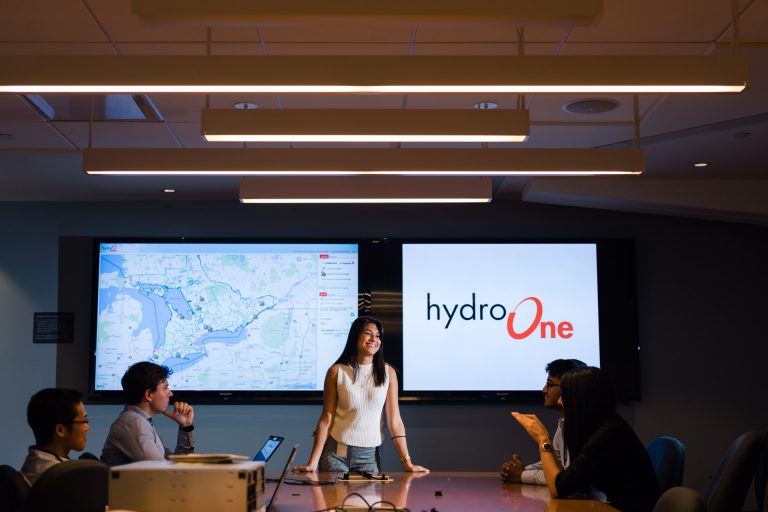 About ESIP
The Engineering Summer Internship Program (ESIP) is an excellent mechanism to build work place competencies for enhanced career opportunities. During this paid summer co-op experience, students work for four months and return to school full-time in the fall.
If you are a second or third-year U of T Engineering student interested in preparing for future employment, this program offers the right balance of practical and personalized career development. With the majority of ESIP participants are in their second year, students are encouraged to consider ESIP to prepare and poise themselves for the Professional Experience Year Co-op Program the following year or full time roles after graduation.
Salary Statistics
ESIP 2020 Salary Stats breakdown by discipline.
Test the waters

During ESIP, you can try an industry you're interested in for just four months. A summer is enough time to get a feel for a company or field while gaining experience that will help you land your next job opportunity. 

First impressions matter

For some students, ESIP is their first position in a professional environment. It's a great opportunity to learn how to present yourself, network and adapt to work etiquette before landing a longer-term position through the PEY Co-op Program. 

Connections can go far

ESIP is an opportunity to learn and gain exposure in industry, and to build your network of contacts. Completing an ESIP job can lead to a PEY Co-op job at the same company.

Apply what you know

This is your chance to put into practice technical competencies you learned in the classroom and improve your transferable skills.

It counts towards your PEO

Completing your ESIP program will count towards your 600-hour "Practical Experience" requirement.
What's the difference between finding my own summer job and participating in ESIP?
Being an ESIP student is much more than just finding a job. Throughout the process, you'll have access to: 
Career Portal – which contains hundreds of job postings

Career counselling and advising – providing lifelong job-search, resume-writing, interviewing and professional skills

Work term preparation workshops – enabling you to become a better negotiator and networker 

Support during your work term

How does it work?
Read our Guide to PEY Co-op & ESIP to learn about deadlines and how the programs work.